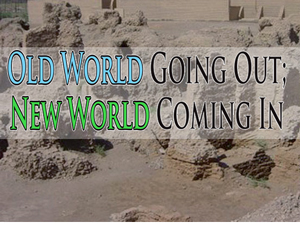 by the Most Honorable Elijah Muhammad
The Old World of mischief making and bloodshed is now on its way out in order to make room for the new world of Righteousness and Peace. For the past... »
FEATURED STORIES
Far too many people are too quick to give what...
The information that we are sharing from the lecture entitled,...
The Old World of mischief making and bloodshed is now...
If the Nation of Islam is not going to fall...
All of us come from the same source of beauty,...
Why do I stress the religion of Islam for my...
The so-called American Negroes (my people) are now in a...
It is the straight path that seems crooked only to...
Let us take Snow White and the Seven Dwarfs and...
America has not only lost and is still losing friendship...
With all that we have learned, since slavery; despite positions...
A mirror is used to reflect objects to our view....